5 Questions to Ask when Buying a Used Car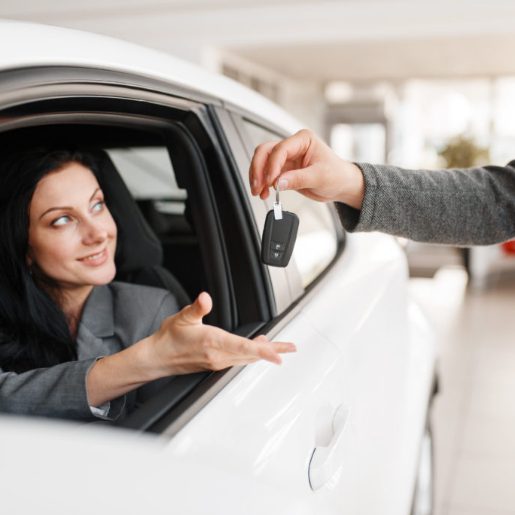 Most people will purchase a used car at least once in their lives. There's plenty of bargains to be had but to save you any headaches in the future, we recommend asking a few of the following questions of the car seller before making your decision.
1. Can I see the logbook?​
The logbook, otherwise known as the Vehicle Registration Certificate, is the official ownership document of a car. You should verify that the name and address of the seller matches the name and address shown on the logbook. If this does not match, the seller will not be legally able to transfer the title of the vehicle to you as the buyer.
2. How many previous owners has the car had?​
This logbook should include full details of all previous owners of the car. The fewer previous owners, the better as it is more likely that the car is good condition and is worth its value. Many previous owners should ring alarm bells as the car may have serious problems that you will be buying with it.
3. Does the car have an in-date NCT Certificate?​
Make sure that the seller shows you an up-to-date NCT Certificate. If not, the seller may be concerned whether the car will pass. As your vehicle must pass the NCT, it is vital that you check this before making any committing to any used car purchases.
4. Why are you selling the car?​
If the car is in perfect condition, why is this current owner selling it? Although you are relying on the honesty of the seller to answer this question truthfully, this is always a worthwhile question to put any seller. Many may be sampling upgrading to a newer or bigger car or have been offered a company car. However, this question might provide you with important information when making your purchase decision.
5. Is there any room on price?​
Always try to push for any kind of price discount you can get. It is likely that there is sufficient wiggle room on the advertised price of the car and therefore it's worth negotiating with the seller. With MFCU loans, you are free to negotiate effectively with car sellers as you will have the funds sent straight to your account. You can tell your seller that you have the funds ready, which may help you in the negotiation process.
Is there a catch with an MFCU Car Loan?
Not at all! With an MFCU car loan there's no hidden fees, admin charges, transaction charges, set-up costs or balloon payments. If that's not enough, you can also pay off your loan early, make lump-sum repayments or increase your regular repayments, without a penalty. Take a look below at an example of loan repayments with car loans.
What should I do now?
If you're looking to buy a used car, consider our Car Loan. Even if you're not sure of your next step – get in touch. You can call us on (01) 851 3400, message us on Live Chat, or email info@mfcu.ie. Open up our Loan Calculator and see how much it will cost. You might be surprised at how affordable a Car Loan with MFCU can be.
Loan Calculator
Estimate how much you can afford to borrow with the MFCU Loan calculator here.
we're here to help
Register Online
Got a Question
Give us a call