Member First Credit Union, in partnership with UnPlug, have launched a new digital education initiative with Minister for Mental Health, Jim Daly at Dáil Éireann on the 7th of February 2018. The initiative will be delivered to local primary schools across North Dublin.
The initiative is designed to raise awareness of the impact that technology and social media have on the lives of young people and promote positive tech habits for children in the school setting -providing them with the skills and coping strategies to have a more balanced relationship with technology and social media. The workshops are designed to be fun, evidence based and focused on practical steps for positive change.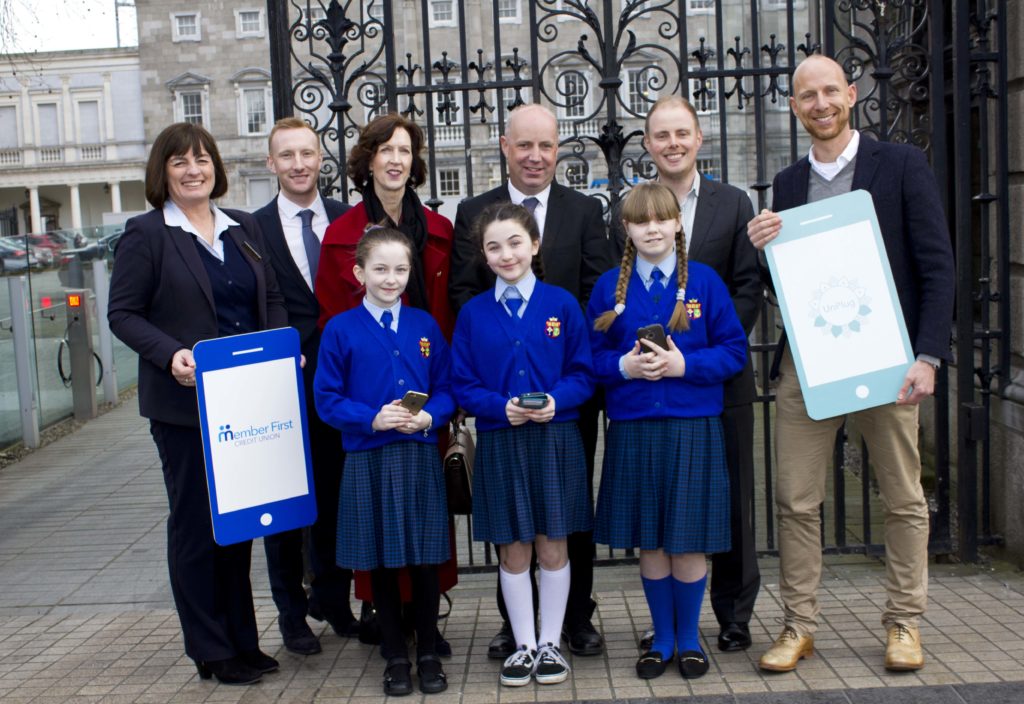 The initiative is uniquely delivered in two workshops in each school – one workshop is delivered to primary school children in 5th and 6th class and the other to their parents and guardians.
Member First Credit Union, one of the largest community based Credit Unions in the country serving communities across North Dublin has recently re-branded as a Next Generation Credit Union. In recognising the changing needs of the modern consumer the Credit Union adopted a business model that delivers traditional Credit Union services of savings and loans in a digital way while not forgetting their traditional roots in the community. Member First Credit Union through its School Savings Scheme Programme have been working with local North Dublin schools for over 20 years and see this initiative as another way to give back and add value to the local community.
A technically capable, remotely accessible Credit Union with a visible local presence, Member First Credit Union see the withdrawal of the banks from the main streets as an opportunity. By filling the void and offering their services across multiple platforms, they aim to become the No. 1 loan provider in North Dublin.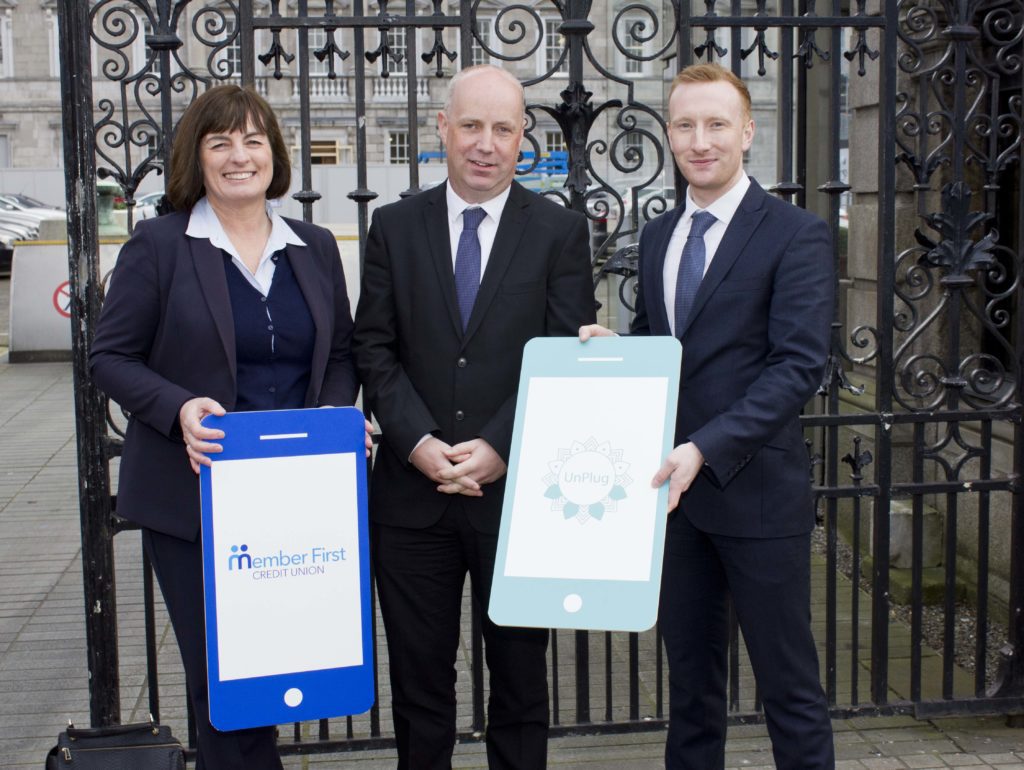 This balanced approach between a traditional and digital service offering is reflective of the message the Credit Union aims to promote in this wellbeing programme – it's all about balance. "We want young people to manage their technology and empower them with digital literacy skills. As a result, school children are more focused when studying and more present when spending time with friends and family " said Darren O'Reilly, CMO at Member First Credit Union.
The initiative is not anti-technology. Speaking on the launch of the programme, Chris Flack, Founder of UnPlug said "If used mindfully, technology has extraordinary benefits, for example around STEM. It is the way in which people engage with it that makes the difference."
"Modern life and the always on mentality is stressful and can impact on young people's wellbeing, so implementing strategies for protecting children from stress and helping them learn to cope with change is an extremely positive influence. We hope to see the programme adopted across the local communities we serve in North Dublin" said Fiona Cunningham, CEO of Member First Credit Union.